Recently I have received feedback from several customers that the game progress cannot be saved.I'm sorry to hear that.
I checked and found that there was a small misunderstanding.I won't talk about the specific problem here.Because I'm afraid that I can't express very clearly,it makes everyone even more confused.
 I will share how to save the game progress correctly. 
When you want to save the game progress, press Select + R2 at the same time.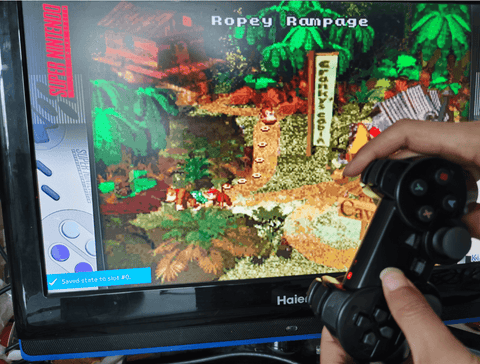 When you want to restart your saved game, enter the game first, and then press Select + L2, you can load the saved game.